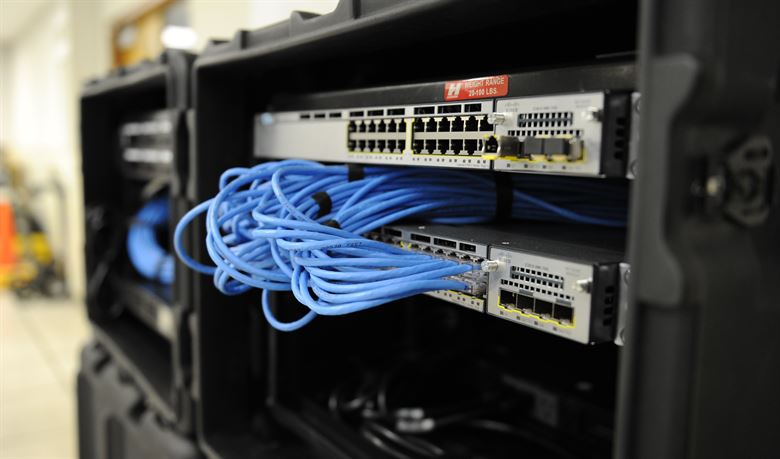 Professional Computer Consulting is an IT services oriented company. You can therefore depend on our recommendations to be honest and in your best interest. From determining the computing needs of your business to implementing complex network solutions, PCC can help.
Outsourcing Services
PCC has the experience you demand when contracting professional services for your firm.  We have been meeting the computer and technical needs of Western North Carolina businesses since 1990.  All of our consultants are industry certified professionals.  The diplomas speak for themselves, but our clients speak for us.  During the last 30 years, customer recommendations have accounted for most of our growth.  As independent consultants, we offer valuable bias-free opinions and services to help you reach your goals without sales pressures or games.  Our flexible pricing plans allow for contract based savings or hourly service as your projects or emergencies dictate
Network Services
PCC is a full service network provider. Our years of experience and training allow us to offer you the highest level of service. We provide implementation, maintenance and troubleshooting of Local Area Networks (LAN's), Wide Area Networks (WAN's), Frame Relay, ISDN, DSL, Cable, T1, and Wireless technology. We are trained in Novell NetWare and Windows servers. We offer fast response to your emergencies and scheduled maintenance for your networks. Our technical staff are all industry certified professionals
Small Business Services
PCC understands the needs of small businesses. Computer technology can keep your business ahead of the competition, but you can't afford to hire a full-time computer professional. Our industry certified professionals can provide help just when you need it, or the security of a service contract. We offer the flexibility to meet your needs and your budget. We have the expertise to keep your staff efficient and productive in today's rapidly changing market. Our expert analysis can help you understand your computer needs. Our certified professionals can make it happen. PCC speaks your language — we increase the expertise of your staff as we solve your problems
Individual Computer Services
PCC has years of experience solving problems with personal computers. We have the answers to your perplexing computer questions.